Welcome to Docusource
A Professional Discovery Management & Trial Services Firm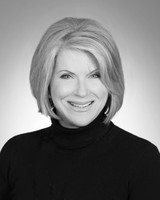 For the past 29 years, Docusource has managed each phase of discovery and support for law firms and corporations nationwide. During this time, we have developed and documented best practices, which we use to help our clients manage E-Discovery and assist with trial presentations. We are Litigation Support Managers who understand both the law and the technology.  These are a very unique combination of skills that are very useful to law firms.  Our clients have the reassurance knowing that they have used best practices on their cases.   We guarantee that each phase of your project will work technically and practically with each proceeding phase. This process will ultimately result in savings to your client.
In addition to consulting, we offer a variety of services to support your individual project plan including Data Collection, ESI Processing, Software Vetting and Sales, Training, Document Review, Experts Qualified to Testify, E-Discovery Managed Services, Trial Graphics and Trial Support. Docusource is truly the one source for modern litigation support.
– Connie Phillips, Managing Partner Consulting Services.
If you are interested in learning more about Docusource and our services, please call to schedule an appointment.  We guarantee we will solve the challenges you will face in navigating the world of ESI and discovery.
DOCUSOURCE
LITIGATION TECHNOLOGIES
Data Collection Services
Docusource - 504.588.2679
Providing litigation support services for over 29 years.
CONTACT US
CONTACT US