Once upon a time….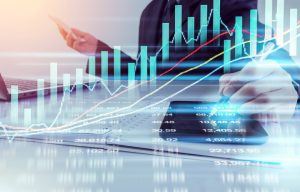 We all know the Hansel and Gretel story where the two children use bread crumbs to try to find their way back through the forest only to find that the crumbs were eaten….but how does this apply to the digital age?
What are digital breadcrumbs?
Breadcrumbs or breadcrumbs trail is also referred to a digital trail and is basically the trace or path that a user leaves behind. It can be user locations, documents, or even websites like Facebook.
Whenever someone does anything on a computer such as opening a file, deleting a file, reading an email…All of that is stored on that computer. Many users think that if they delete their browser history or delete a word document, that it is gone forever. In most cases, nothing is deleted, but it may be buried a little deeper in the hard drive or left a trail on the internet of breadcrumbs.
What is E-Discovery?
Electronic discovery or e-discovery refers to any process in which electronic data is searched for with the intent of using it as evidence in a civil or criminal legal case. As the web has expanded and computers have increased in capabilities, the e-discovery process has become extremely complicated. There are more hiding places for digital evidence to be placed and locating them requires a skilled technician that knows where to look and what to look for. The Docusource team is highly specialized in e-discovery management and processes.
What can Docusource do for your E-Discovery?
We are the leaders in providing E-Discovery Management Services, because we stay on top of the latest processes and technology. We continue to make significant investments in people, infrastructure, data security, technology and processes so that our clients have access to the best resources available.
Using proven software applications and methodologies, Docusource will design a defensible management plan to recover hidden and/or deleted data. Should your matter advance to an argument in court, you can proceed confidently knowing that you have the right experts on your side. Our forensic collection team responds quickly to collect data for small, large, simple or complex collection needs. We can collect data from network servers, e-mail systems, desktop PCs, laptops, handheld devices, backup tapes and any other data storage medium. Docusource professionals specialize in identifying and recreating "deleted" or missing files from hard drives, validating dates and logged-in authors/editors of documents, and certifying key elements of documents and/or hardware for legal purposes. Data is preserved and recovered using industry standard methodology that meets the highest degree of evidentiary standards and is documented throughout the collection efforts.
For a customizable, scalable, and financially feasible E-Discovery Management Solution for your firm, please contact Connie Phillips at (504) 588-2679 or by email at cphillips@docusource.us. Let Docusource save your firm time and money in preparing your cases for litigation today.